Following the reform plan of the State Council "China Food and Drug Administration is merged with the NHFPC and the GAQSIQ into the new "State Market Regulatory Administration". 
As a first visible sign the website of the new "State Market Regulatory Administration" appears when searching for the CFDA.
This logo appears on top of the website for the new Administration.
On the bottom of the website you will find the links to the predessesor organizations including the CFDA on the right.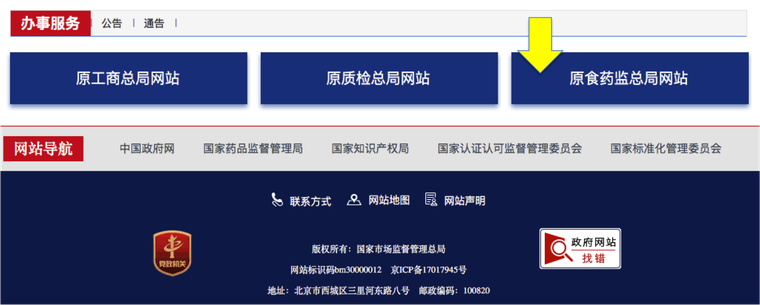 It is reported that: "Unlike CFDA, the New Administration will also have a variety of other responsibilities that are not related to science-based determinations about product safety and effectiveness. For example, it will have the company registration, consumer protection, advertising and anticorruption enforcement powers currently held by SAIC and the price regulation and anti- monopoly enforcement powers of NDRC."
Under the new administration further reforms as planned in 2017 are expected to be developed as the communist Party issued a mandatory plan which will change the key aspects of drug and device approvals.