The newly published Inforgraphic on "Actor roles and SRN" explains the future structure of the Single Registration Number (SRN).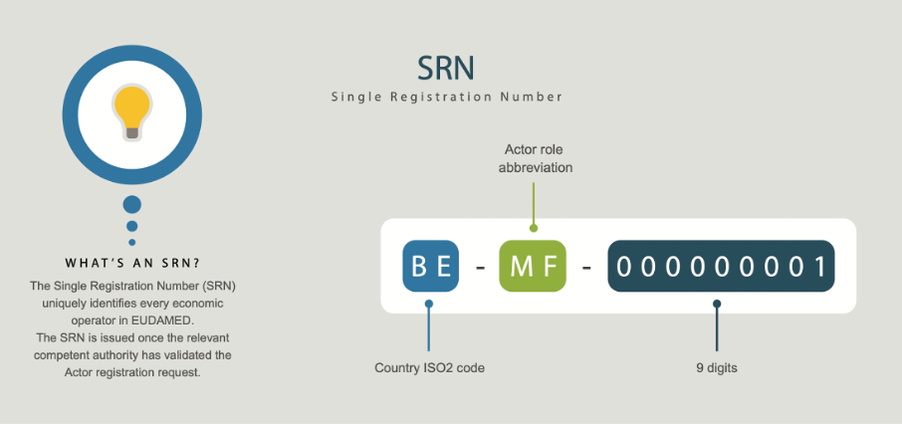 The ISO 2 Country code is listed e.g. in Wikipedia.
Prior to the assignment of the SRN to any of the Economic operators the Competent authorities will have to validate the data entered in the EUDAMED database.